Storage Harringay n4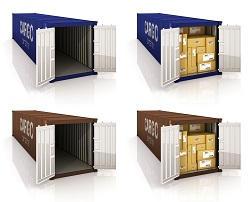 Why Choose Harringay Removals For Storage Solutions in N4, Harringay?
When choosing the best storage solutions for your move, there are many factors to consider. You need a company you can trust and rely on - one that will provide you with quality services and take pride in taking care of your valuables. Harringay Removals is the perfect choice for such an endeavour. We strive to provide our customers with an exceptional experience that meets all their requirements. Here are some of the reasons why you should choose us for your storage needs in Harringay, N4:
Convenience
Our storage units are located throughout Harringay, N4 which means that you have complete freedom over where and when you drop off and collect your items. Moreover, all our storage facilities are accessible anytime so that you can pick up or drop off your goods at any time and convenience.
Security & Protection
At Harringay Removals, we guarantee the security of your goods at all times as our facilities are safeguarded 24/7 by state-of-the-art security systems including CCTV surveillance and alarms, ensuring maximum peace of mind for our customers. We also protect against bad weather conditions, temperature changes, pests, thieves and other forms of damage.
Flexibility & Great Rates
We strive to make life easier for our customers by providing them with flexible contracts and great rates every time. Our services are tailored to meet individual needs and budgets - no matter how large or small your move might be.
Customer Satisfaction
Customer satisfaction is always our top priority - we want to ensure that every customer has a positive experience with us and we achieve this by providing comprehensive customer service and support. We take pride in delivering a stress-free experience and leaving each customer satisfied with the quality of our services.
Contact Us Today For The Best Storage Solutions in N4, Harringay!
For more information on our storage solutions or to get a free quote over phone, please do not hesitate to call us on
. Our team is available 24/7 to answer any questions that you may have about our services or process so don't hesitate to get in touch today! Harringay Removals is dedicated to providing the best storage solutions across Harringay N4 - so don't delay, contact us now for the best rates along with unbeatable service.