House Removals Harringay n4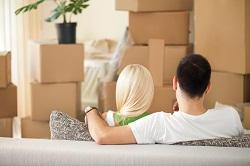 What Is Home Relocation and How Can We Help?

At Harringay Removals, our team of movers are ready to serve you in all aspects of your home relocation -- from packing, carrying and transporation. We understand the process can be time consuming, stressful and daunting which is why we offer a fully comprehensive removal service that takes the hassle out of moving day. By having specialists on hand to help you, we ensure the whole process is simple and stress-free.

Our Harringay removals provide a full range of services to cover both domestic and commercial needs including packing, loading, unloading and transportation. Our teams are highly experienced in handling all types of house relocation. We also have specialised equipment for heavier items such as pianos, furniture and white goods.

We're Here To Make Your House Relocation Easier
We pride ourselves on offering excellent customer service so if you require help with any aspect of your move don't hesitate to get in touch. Our friendly staff will be able to provide advice on how best to prepare for the move itself and what kind of packing materials you need. They will also be able to answer any questions that you may have about the relocation process such as insurance cover or storage options.

For more information or to receive a free quote please
and one of our experts will be more than happy to assist.

Moving home is no easy task but at Harringay Removals, we make sure it's done quickly and efficiently. We understand that not everyone has the time or energy to do everything themselves which is why our removals service can help make things simpler for you. From packing up your belongings, securing them during transit and delivering them safely at your new address - all handled by our professional team that know their stuff!

When it comes to home relocation, we take extra care when it comes to safeguarding your possessions. All cargo is wrapped in protective blankets, loaded into secure vehicles with straps used for added protection during transit. We even provide insurance coverage as an added peace-of-mind to ensure nothing gets damaged along the way.

Your items will arrive at their new location exactly as they left - safe and sound! Our team understands that every customer's possessions carry sentimental value which is why they take every precaution necessary when handling them ensuring everything arrives in perfect condition.


A Professional Moving Service At An Affordable Price

We believe that everyone should have access to a professional moving service regardless of their budget which is why our rates are highly competitively priced with no hidden fees or unexpected charges along the way. We strive for complete transparency from start to finish so you're always kept informed throughout each step of the removal process - from initial contact right through until delivery at your new address.

Whether you're relocating down the street or further afield, rest assured that Harringay Removals can get the job done without breaking the bank! Get in touch today for more information or receive a free quote over the phone today!